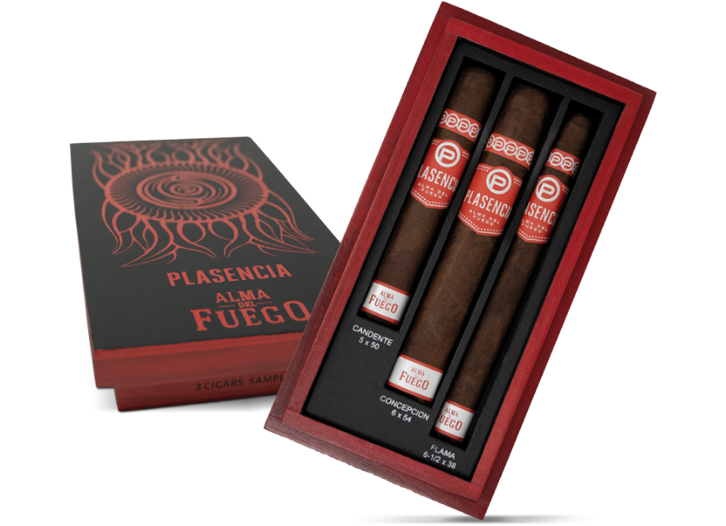 Dare to taste the heat of Nicaragua's fertile valleys with our Alma del Fuego 3-pack sampler, featuring tobacco from Ometepe with flavor from soil enriched by volcanic ash.
Comes in three presentations:
Candente, Concepción and Flama. All made for the passionate and the bold who enjoy spicy and sweet flavors.
CANDENTE
Robusto 5 x 50
Concepción
Toro 6 x 54
Flama
Panatela 6 (1/2) x 38
Become a Plasencia Cigars Insider.